1 Dec 2017
Donation for the Public Healthcare Institution "General Hospital – Strumica"
As part of our strategy and long-term commitment to social responsibility activities, our company donated uniforms for the medical staff of the Public Healthcare Institution "General Hospital – Strumica". These socially responsible practices involve continuous cooperation with the public sector and ensuring quality improvement in various segments in our lives.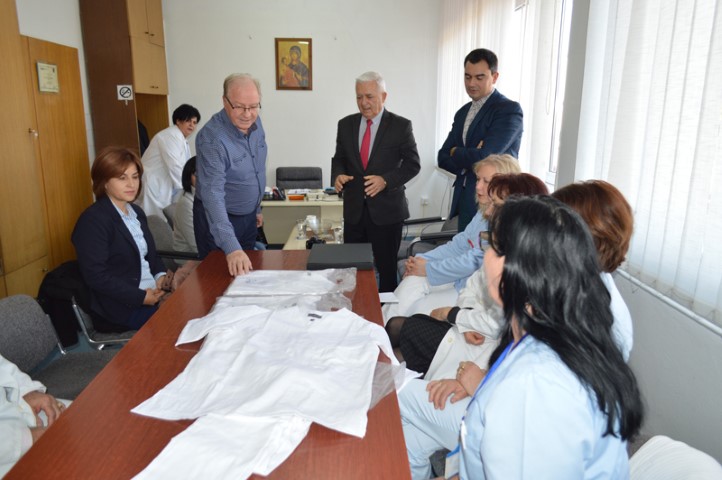 The donation valued at 228,000 Denars was handed over by the Managing Director and President of the Management Board of the company – Blagoja Donchev – and it was received by Dr. Nakje Gogov, in the presence of the heads of departments of this public healthcare institution.
By making this donation, Ading made its contribution and supported the improvement of the most important segment of life – better healthcare system in the Republic of Macedonia.