7 Nov 2017
Participation in the mining expert conference PODEKS – POVEKS 2017
The 10th international expert conference on underground and surface mining of mineral raw materials PODEKS – POVEKS 2017 took place in Ohrid in the period of 3 – 5 November.
New technical and technological developments and achieved outcomes in the area of underground and surface mining of useful mineral raw materials were brought forward at the conference.
Ideas for overcoming current problems and advice on further development of the mining and geology industry in Macedonia and the countries across the region were exchanged.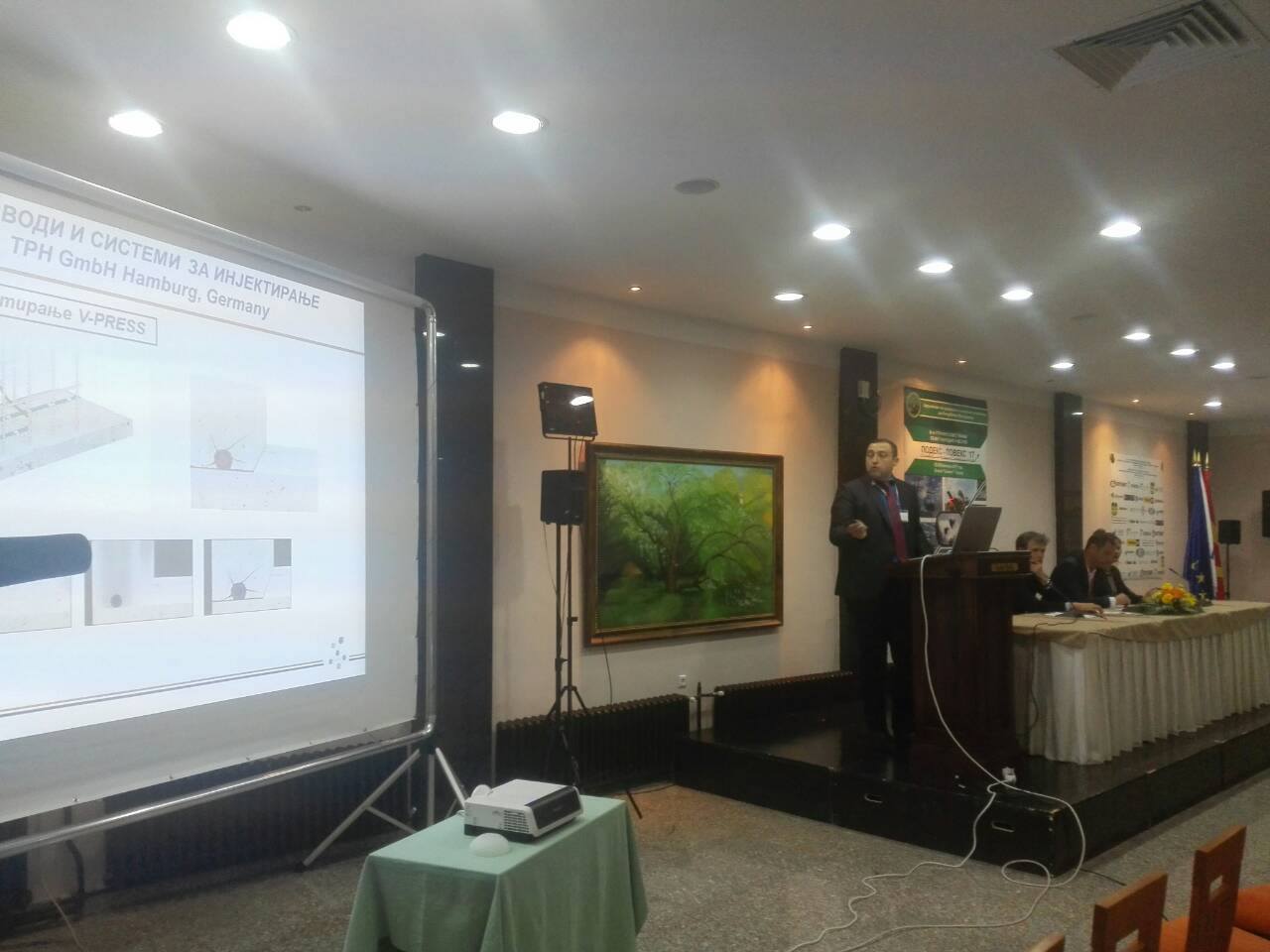 Our engineers gave a technical presentation on the company and the product guide, laying particular emphasis on the admixtures used for slope stabilization and shotcrete application, materials for protection and repair of concrete structures in accordance with EN 1504, anchor grouting materials, as well as foils and membranes for waterproofing, geotextile and chemical aggression resistance in front of 200 attendees, most of whom were mining engineers.
There was also a presentation of the grouting materials of TPH Hamburg, whose distributor is Biznis Center ADING.